Batangas Governor Supports KBP R4 Plans for 2023
KBP CALABARZON Chapter Chairman met with Batangas Governor Dodo Mandanas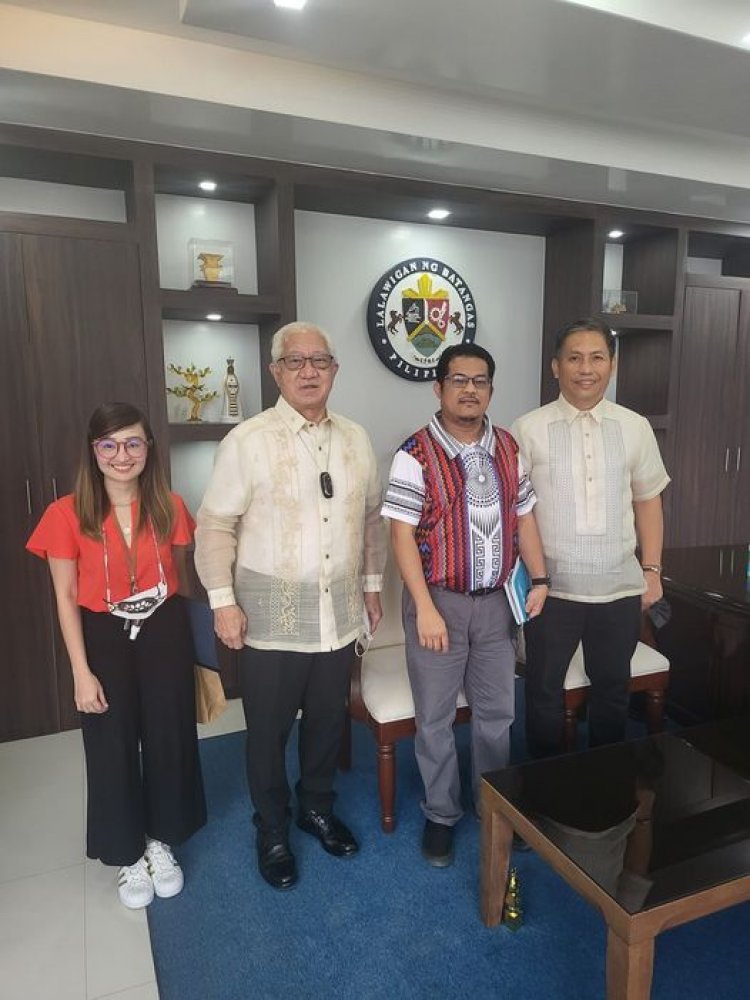 Governor Dodo Mandanas and staff with KBP Region 4A Chairman Roy Bato
KBP Chairman for Region 4A Roy Bato recently had a courtesy visit at the office of Batangas Governor Dodo Mandanas. Governor Mandanas is a staunch believer in the role of broadcast media in shaping the community and reiterates his full support to the group.
The KBP or The Kapisanan ng mga Brodkaster ng Pilipinas which was organized in 1973 aims in promoting responsible broadcasting and combating fake news which is becoming rampant due to the widespread use of social media.
Gov. Mandanas believes that the people of Batangas must be informed with credible news, information and unbiased opinion and that KBP plays a critical role in such undertaking.
KBP Chapter Chairman Roy Bato expressed his gratitude to the good governor for welcoming the KBP in the province.
KBP Calabarzon Chapter has planned in providing training and information exchange to the local members in ensuring the standards of KBP are met likewise KBP Calabarzon will roll out awareness and collaborative campaigns for mass communication students and information officers in the government sectors.
end